Stand out with
More Positive Online Reviews for Your Business
Increase your revenue, month after month

Collects reviews on ANY platform

Attract more valuable customers

Increase your rank in search engines

Dominate your local market

And more...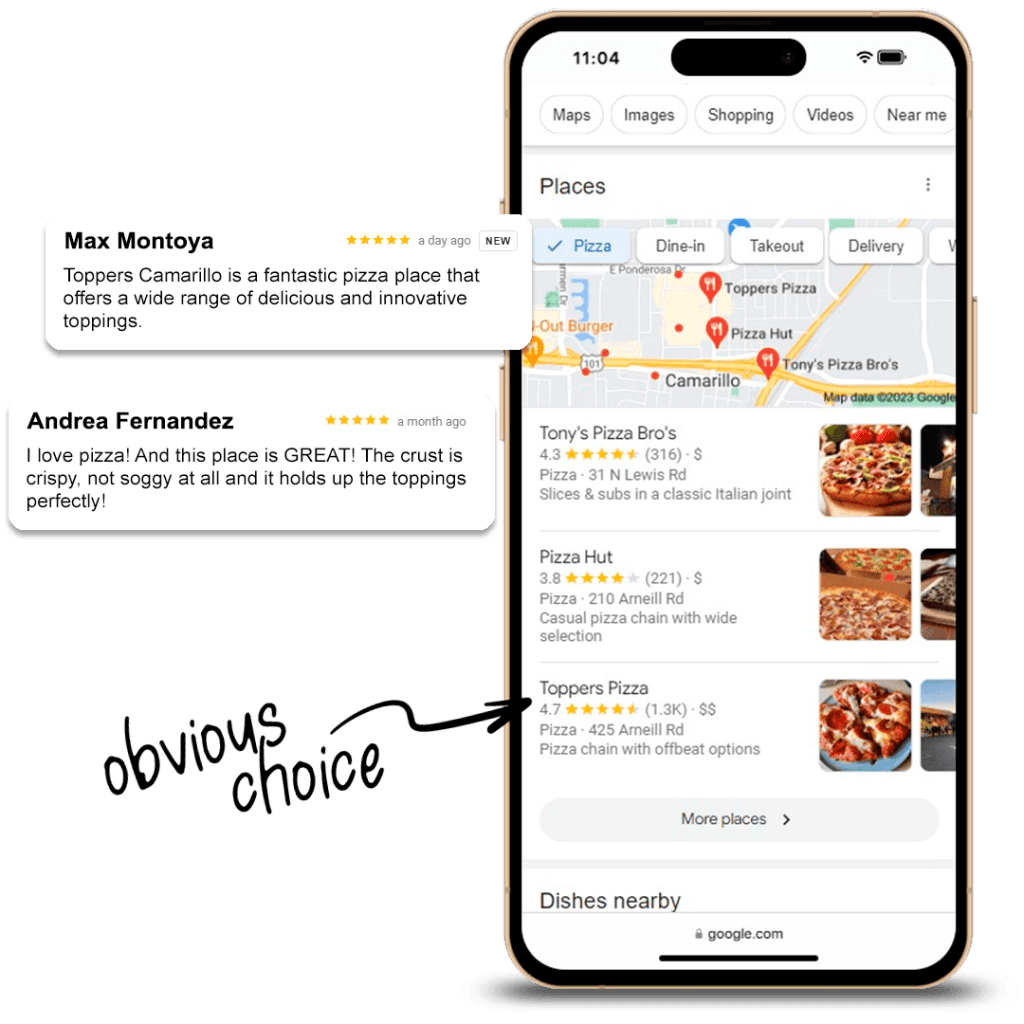 It's not rocket science
Positive Reviews = More Business
97% of consumers turn to online reviews on platforms like Google, TripAdvisor, Yelp, etc. before deciding whether to CHOOSE or PASS on a business, product, or service. Since online reviews are the number one deciding factor to which consumers turn to in order to help them either choose or pass on a business, shouldn't you do everything possible to make sure the scales are overwhelmingly tipped in your favor?
Reputation Management from

A Single Dashboard

Stop wasting time jumping from website to website in order to manage your reputation. The Rockstar Dashboard has everything you need, all in one place. View all reviews received and respond to each positive (and negative) to show closeness to your customers and gain their trust. You can also easily edit your share page info, request reviews via email or SMS, and share your reviews on your business website and social media.

Ready to Get Started?

Get Reviews

Collect New, Positive Reviews and Avoid the Negative Ones

Increase the amount of positive reviews on platforms of your choice by inviting customers to leave feedback via customizable emails or SMS, as well as on-site using QR codes. Positive reviews are taken straight away to the chosen platform, while negative feedback from dissatisfied customers can be kept private, safeguarding your reputation.

C'Mon... Try It Out!

Share Reviews

Automatically Display Your Newest Reviews on Your Business Website and Social Media Channels

Once your reviews start rolling in, you can easily showcase your top reviews by creating a feed that can be posted on your website. Additionally, you can share reviews on social media platforms such as Facebook or Instagram.

Schedule a Demo
A Simple Process For Collecting
More Positive Online Reviews
1: Scan

QR codes can be placed at multiple touchpoints along the customer journey. Customers simply scan the QR code and the review process begins!

2: Rate

Customers are presented with a simple question about their recent experience with your company. They must choose between 1-5 stars to write a review about your business.

3: Review

Customers are then taken to the review platform of YOUR CHOICE. When finished with their review, your business' reputation is now another review stronger than your competition.
Frequently Asked Questions
Our list of FAQs should help answer any questions you may have before deciding to sign up or not.

Still have questions?

Awesome, we are here to help. You can live chat with us right now and we would be happy to answer any questions or concerns you may have.
Live Chat
No matter what review platform you want your reviews collected on, if you currently don't have an account, it won't work. The platform won't know where to send the reviews if you don't have an account.
Signing up for these free review platforms where customers can learn more about your business is critical to business survival in this day and age.
If you don't have accounts setup, you can do so for free by just doing a little searching. While a little technical, they are worth the time investment.
If you don't want to deal with the setup on your own, we are happy to properly set these up for a small fee.
We use Stripe as our payment processor and are able to accept all major credit cards as well as company checks. If you choose a monthly subscription, you will be auto-billed every month on the day that you started your subscription.
When it comes to multiple locations, we understand that the price of Rockstar can add up really fast. For every location after 6, we offer a 5% discount, no matter the plan you're subscribed to. For every location after 12, we bump it to a 10% discount.
For example, let's say you have 7 locations… 
Monthly Plan

Normal price = $2,079/mo.
Discounted 5% = $1,975/mo.

Yearly Plan

Normal price = $17,500/year
Discounted 5% = $16,625/year
Now, let's say you have 24 locations… 
Monthly Plan

Normal price = $7,128/mo.
Discounted 10% = $6,415/mo.

Yearly Plan

Normal price = $60,000/year
Discounted 10% = $54,000/year
If your business has more than 25 locations, we can come up with a custom plan just for you!
Even though we know that this system is for everybody, we also know this system isn't for everybody.
If you are on the monthly plan and don't find the value in our review management solution, simply reach out to us and we will cancel your subscription. You will be able to use Rockstar for the remainder of the time you already paid for and your account will be closed upon the previously scheduled date of renewal.
Choose a Plan That Fits Your Budget
You can either subscribe to our monthly "No Commitment" version of Rockstar and see if it's right for you, or choose our Yearly Plan to save BIG and let Rockstar work all year long collecting reviews for your business.
Schedule a Demo
Monthly

Our "no commitment" way to enjoy unlimited access to our program. Cancel at any time for any reason. Discounts on multiple locations and additional review collecting assets while subscribed.

Yearly

Save $1,064 when you subscribe to Rockstar Reviews and pay the entire year in advance. Discounts on multiple locations and additional review collecting assets.

Best Value
Schedule a FREE Demo of Rockstar
Before you start... there are a couple of things you need to keep in mind in order for Rockstar to be beneficial.
You must be able to take on new business. If you cannot handle more business at this time, you would be turning away new customers which will end up hurting your business, instead of helping it.

Your business MUST have a verified/claimed Google Business Profile page, Yelp page, TripAdvisor page, etc to collect reviews. If you don't have one, we are happy to help you create one for a small fee.

You need to be able to talk to customers about leaving a review. We make it super simple for them to do so, but just placing a sign on a table will only get you minimal results.